The candles were lit in front of the house where Kora lived in Stare Bielany, until today. Now the neon flashed too. Beautiful. Full of emotions.
Happy moments are butterflies, love is eternal longing – sang Kora. A fragment of a quotation from her song has just hung on the building at ul. Płatnicza in Warsaw, where she lived with her family for a long time. Paulina Ołowska, the author of the famous volleyball player, gave the neon it's noble form.
The neon is a tribute to the artist who died this summer. The idea came from Kora's family and friends. Yesterday's ceremonial of liting it up was full of emotions. The more I stood among the participants of the vernissage, the more I felt lost in the emotions of those people, not to mention I was there a bit by chance, as a neon lover, as a neighbour. But on the other hand, I was so captivated by the naturalness of this situation (maybe thanks to the distance I had inside of me) which was not at all obvious due to the crossing of private space boundaries.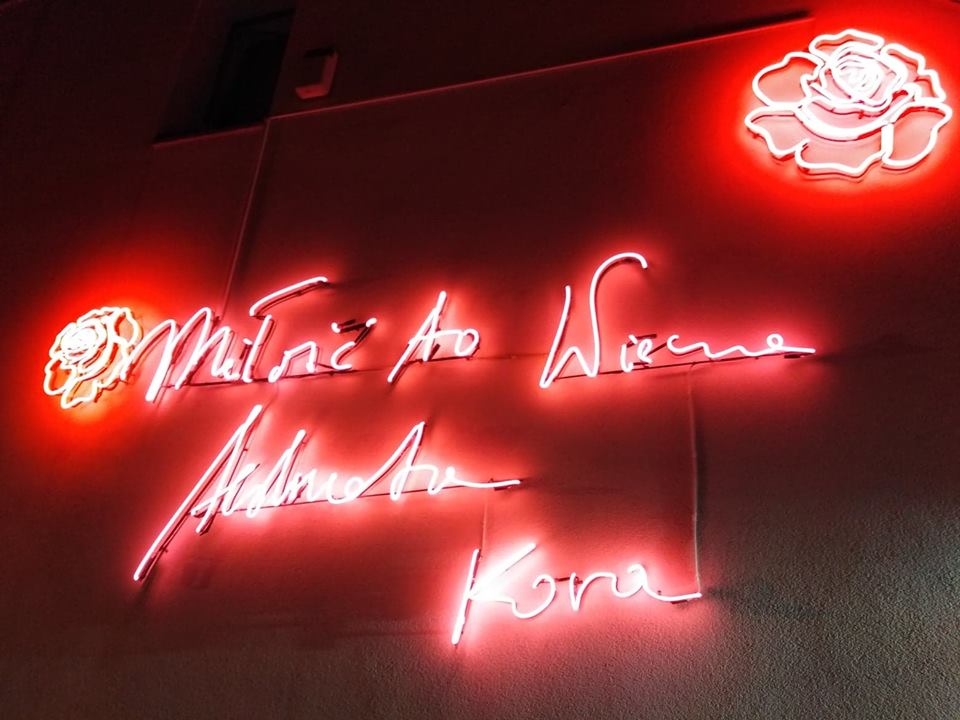 The neon itself also charmed me. I admit that reading the last word of the quotation may be a bit difficult, though.
The installation is completed by a commemorative plaque on the building's fence. It hangs where candles have been all summer long.