I overslept with writing because of the freeze outside. It does not mean, however, that one of the most interesting neon projects in Poland has escaped my attention! Quite the opposite. It is to her that I owe my victorious passage through the cruel end of winter. Prescription? Inhale and exhale, inhale …
The artistic installation "Inhale and Exhale" appeared in March on a tenement house at the intersection of Narutowicza and Sienkiewicza Streets in Łódź. The structure is 8 meters in size and is said to be the largest of its kind in the city. And for sure – one of the most interesting contemporary neon projects in Poland.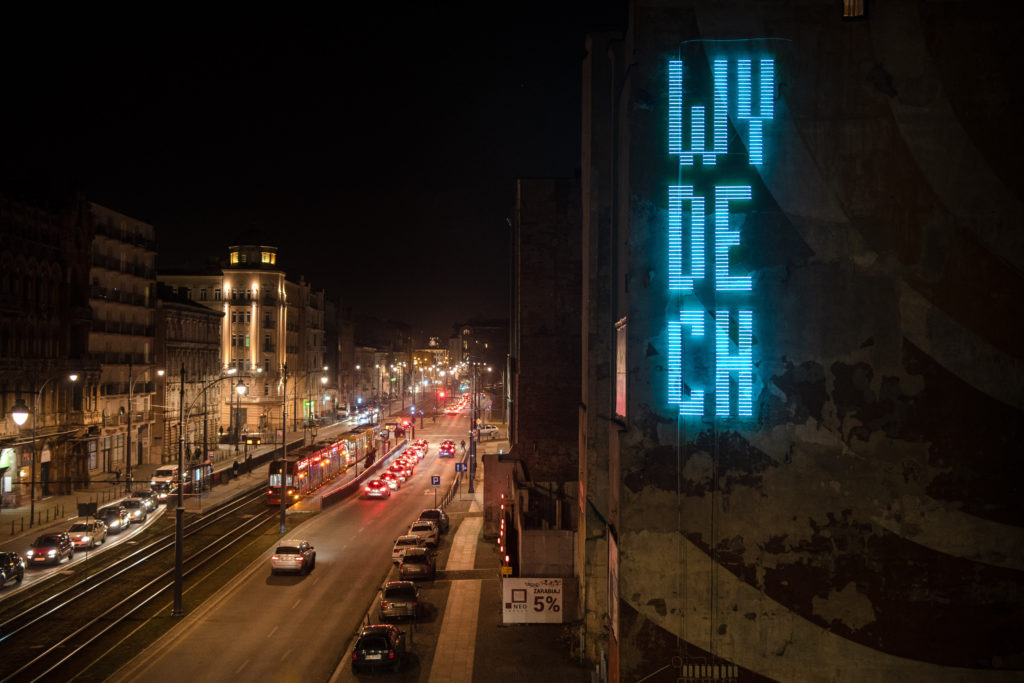 The words that make the neon pulsate alternately to the rhythm of human breathing. Calm breathing, which slightly contrasts with the pace of the busy street, but also provokes reflection. And that's probably why I like this neon so much.
Its authors are Katarzyna Furgalińska and Łukasz Smolarczyk, architects from Supergut Studio. Behind the creation of this work stands a team of great craftsmen, also from Katowice. And the very creation of the work is part of the art program in public space that has been implemented for four years by the Łódź Event Center.