The Flamingo Champagne Tower was one of the first such majestic neon installations in Las Vegas. But that's the reason it became a discovery for me. Aren't these bubbles familiar with a certain Polish project?
The bubbles so characteristic for the Flamingo Champagne Tower, created in the 1950s, remind me of "The Spray of Light" ("Światłotrysk"), a neon lemonade in Warsaw. See this similarity?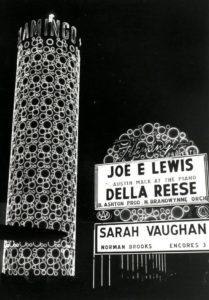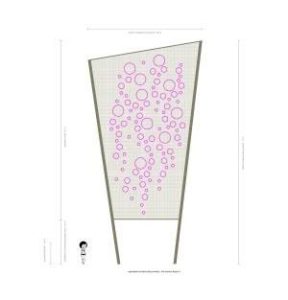 fot.: UNLV Libraries Special Collections & Archives
graphic.: Fundacja Bęc Zmiana
"The Spray of Light" is one of my favourite contemporary shining projects in Warsaw! The assumption of Maurycy Gomulicki, its author, was to create a monument to the joy of life. He did that. Every time I visit the Kępa Potocka Park and look at a giant glass with an animated "orangeade" sparkling there, I smile quietly.
<iframe width="1463″ height="581″ src="https://www.youtube.com/embed/hGSrv6TxV5s" frameborder="0″ allow="autoplay; encrypted-media" allowfullscreen></iframe>
I just loooove it!